I've found it's essential to regularly re-assess,
re-brand and re-invent my website, to check it's still working for my business...
My confidence was flagging because of it, plus we were slap-bang in a pandemic, where it's never been more vital to have a great looking site online.
I've now created not just one, but two websites using Flothemes, using Nomade and Zephyr, and I'm just so in love with the themes and they're so consistent and easy to work with.
I'm about to create a third site using the Mono theme, for an educator's website. Having created sites for others before, I'm really excited to use something where I don't have to worry about the design 'look' of the blocks.
So why do I love them so much?
I couldn't understand why I wasn't getting bookings for filming and photography work so I asked a friend what they thought of my websites. I have two, one for wedding filming, and one for lifestyle and corporate filming and photography.
The brutal but honest answer came back. "They just look… old-fashioned… and I can't tell what you're selling and who to.."
Well that was a wake-up call and a half. So I looked at them with 'outsider' eyes, and realised this was true.
I tried to give my wedding site a softer and more romantic feel, but my theme was clunky and it wouldn't let me upload my own fonts, and the old theme's fonts were… well, a bit pants.
They're totally versatile
The themes are incredibly versatile, and you can totally customise them to suit you and your personality and business: the fonts, colours, the size and shape of the images and of course, the text.
They're beautifully designed
I just look at the Flothemes designs and just go 'aaah'... they're so aesthetically pleasing and bang-up-to-the-minute in their look.
They focus on the customer
I love the demo sites which are also very customer-orientated, as well as the wide variety of CTA blocks (call to actions), that can be easily adapted. I could instantly imagine my pages in real life after seeing these. I've also found that looking at them also reminds me to keep my site customer focused!
They're perfectly responsive
They are of course, responsive (so they change depending on whether you're looking at them on a phone, tablet or the desktop), and you get full control over the look of the mobile version, something I've never had in my previous themes.
As with all things there is a learning curve, so if you're totally new to Wordpress, or you want a shop, or other more complex items, I'd recommend getting someone to do it for you. Flothemes can arrange this for you, or you can approach me to do this for you,
or one of their recommended designers.
I had a fair bit of Wordpress experience, so it didn't take too long to get up to speed, especially as Flothemes have produced really clear and comprehensive step-by-step videos to help you through the process of getting started, all the way through to finishing and launching your site.
FloLaunch—so you can release your site when you're ready...
They've recently brought out FloLaunch, a great way of working on your new website 'behind the scenes', and keeping your current one as it is, until you're 100% ready to swap the sites over.
I love that I have control over this, and can check and tweak my site before I go live.
A top quality theme to make your work easier
My previous theme was really cheap, and unfortunately in the theme world, you really do get what you pay for; improving a bad theme is a thankless and boring task.
You might think these themes are expensive, but they're a bargain considering the work that's gone into them and the excellent support that Flothemes give.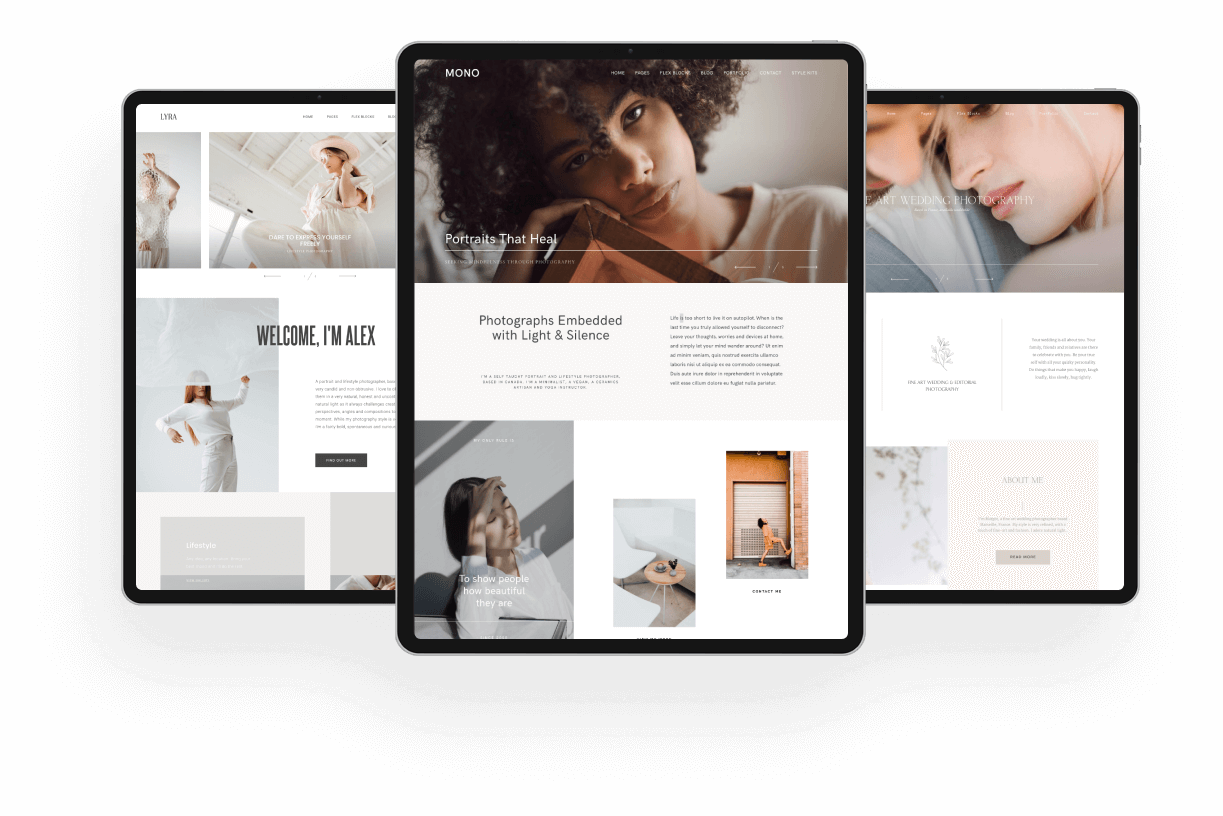 Click the button to get the latest Flothemes Pronto All-in-one theme subscription